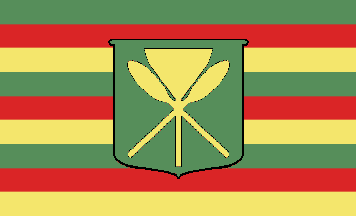 Honolulu Police Department
F.B.I. et. als.
U.S. President Donald Trump
Secretary of State
Greetings,
The following individual and his partners in crime are to be arrested for stealing our ancestral iwi/skeletal remains due to his admission of stealing the Kaai from the Bishop Museum:
Keanu Sai/D. Keanu Sai/David Keanu Sai and his team which included his cousin Kalama (deceased) and others. Genocide Activities Ongoing filing was made in 2015...This Report is meant as a complaint, charge for the arrest of this person et. als..
Arrests for the Liliuokalani Trustee's - Claire Asam; Kaulukukui; and Patrick Yim, and the Bernice Pauahi Bishop Estates Trustees for identity theft, fraud, piracy, pillaging, racketeering, etc.
Queen Liliuokalani is on record for denying signing a trust with the usurpers:
See the following:
* Queen Liliuokalani denied signing a Trust Deed with Samuel Damon, et. als.:
Prince Kuhio tried to declare her to be incompetent, a crazy person. Queen Liliuokalani maintained that she did not sign a Trust Deed with the haole/foreigners. Prince Kuhio took an out of court settlement to the claims of Queen Liliuokalani after she died in 1917.
Colburn was entrusted to take care of the wrongs, instead he made agreements with Prince Kuhio who did take an out-of-court settlement to the claims of Queen Liliuokalani.
Prince Kuhio and Prince Kawananakoa were treasonous persons, were Masons/Freemasons part of a group who helped to remove Queen Liliuokalani from her position. Both Princes, although listed and schooled as Princes, they were relatives of Queen Kapiolani and were not the descendants of King David Kalakaua and Queen Liliuokalani.
Unresolved Issues.
Also, it was found that Queen Liliuokalani did create a Trust of her own of which her hanai daughter and the children of her body would be her Trustees and her children's children, etc.
Reference:
http://maoliworld.com/forum/topics/exposing-some-of-the-highlights-of-research-materials-by-amelia
Bernice Pauahi Bishop Estates Trustees:
See:
http://iolani-theroyalhawk.blogspot.com/2013/06/against-monarchy-by-pirate-bankers.html
Mahalo for your assistance in these important matters.
The following was posted on various websites including a link for social media Twitter, Facebook today:
Report of Military and Associates Activities in the Hawaiian Islands
2000 - Claim to Annexation of Hawaii Illegal.
See articles, posts by William Chang, former Law Professor of University of Hawaii at Manoa and article below:
2012 - Retired Brigadier General David Earl K. Cooper - claimed for water in Waiahole Waikane.
Bernice Pauahi Bishop Estates